Summit Agenda
---
---
08:00 - 09:30
REGISTRATION & WELCOME COFFEE
09:45 - 09:50
Welcome Remarks

10:00 - 10:20
Datacentres -The main block of the internet and information processing power
How they vary in shapes and sizes from mega datacentres to micro pre-fabricated ones?
The spread of the datacentres can't be limited to land only. It can spread in the oceans, mountains and they can be above and below grounds. Datacentres will not be limited to earth in the future future and will expand to space wherever the information is generated from a datacentre should be close by
With the emerging of new technologies in computations such as Quantum computing, datacentres will need to change its infrastructures in order to cater for the requirements of Quantum computers. Do we need operators and managers of datacentres in the future or are we going to rely on AI to do the job. With Quantum computing, physicists are coming back to the picture after inventing the Internet, they need to guide us how to manage the computers with the spooky phenomena and how to keep the atoms happy and controlled

Dr. Sabri Al-Azazi, Executive Director, Federal Authority of Identity and Citizenship

10:20 - 10:40
Going Hybrid – Developing Facilities of the future
Embracing the hybrid generation and how hybrid infrastructures can help organizations transform
Is your organization ready to adopt a hybrid cloud strategy?
Modernizing the datacentre – bridging legacy & cloud
10:40 - 11:00
Working towards strengthening the culture of innovation within organisations.
Achieving energy efficient datacentres and enabling CIO's to deliver cost effective business solutions
Delivering sustainable development by using data driven revolutionary technologies.

Malik Al Madani, Chief Information Officer, Federal Competitiveness and Statistics Authority

11:00 - 11:20
High Performance IT Infrastructure at the Edge IT, over the Fog and in Hyperscales

AI, IoT, Big Data are expanding the demand of data acquisition. The processing and execution against the findings does occur centrally and also in remote locations. These complex systems require besides solid standardization in the basic IT infrastructure absolute reliability across multiple locations, environments and sites, for performance assurance and in the context of cybersecurity. The further expansions demand scalability from day one.

Panduit will show how to translate the demand and requirements:
Into Architectures
Into Standards
...and you will discover how to manage and ensure the capacities required.


Hayo Volker Hasenfus, Director Industrial EMEA & Director Network Infrastructure Middle East, Panduit

11:20 - 11:50
NETWORKING COFFEE BREAK & VISIT TO NETWORKING LOUNGE
11:50 - 12:30
Panel Discussion: Next Generation Datacentres & getting ready for the future of IT
The New Role of CIO and IT heads and its Impact on Datacentre Operations
Challenges CIO's face when selecting the right type of cloud infrastructure and provider
Future of Green IT

Binoo Joseph, Chief Information Officer, EMAAR Group
Dinesh Ramesh, Regional Sales Director, Gigamon
Dr. Jassim Haji, President - Artificial Intelligence, Society Bahrain and GCC
Eman Mohamed Al Khayyal, Chief Information Officer, Sharjah Electricity and Water Authority
Hashim Saeed, Head of Information Technology, AZIZI Group
Kumar Prasoon, Group Chief Information Officer (CIO), Safeer Group – Century Malls

12:30 - 12:50
Advancing Datacentre Innovation
Let's start with the edge – how edge computing & IoT is gaining immense popularity?
Self-Managing Datacentres and the future of AI in Datacentres
Other emerging technologies and innovations that drive Datacentre modernization

Brigadier Khalid Nasser Abdulrazaq Alrazooqi, General Director of Artificial Intelligence Department, Dubai Police

12:50 - 13:10
How to Better Manage Your Cloud Infrastructure
On-premise or off, you have powerful tools available to maximize the value of your infrastructure and you demand more visibility and operational control. Fortunately, datacentre management tools keep a vigil on memory contestation, power, thermal consumption, server health, and utilization, allowing better control no matter your cloud's shape. In this session, learn how Intel software tools enable real-time monitoring and precise management to lower operational costs and optimize infrastructure for today even as you're forecasting for tomorrow.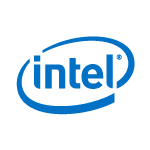 Jeff Klaus, General Manager, Data Center Management Software, Intel

13:10 - 13:30
Fortinet, Your partner for securing the cloud
Digital transformation is driving heterogeneous cloud adoption within the enterprise, including Private cloud , Public and hybrid cloud and Software as a Service. At the same time, concerns about security, privacy, and compliance have remained key cloud adoption and migration issues. Addressing these requires a multi-cloud security approach that can mitigate the risk of the expanded attack surface across both on-premises and multiple IaaS and SaaS environments


Tony Zabaneh, Team Lead, Systems Engineering, Fortinet

13:30 - 14:30
NETWORKING LUNCH & VISIT TO NETWORKING LOUNGE
14:30 - 14:50
Datacentres in a Circular Economy
Why the transition to a circular economy matters?
New partners, or new players?
Design out the waste: Transition or Disruption

Armand Verstappen, Manager Site Operations, eBay Classifieds Group

14:50 - 15:10
Hyperscale Data Centres – Who can we learn from and why should the region care
Will the increasing need for cloud and data analytics lead to this development
Can hyperscale datacentres increase cloud adoption in the region?
Understanding the importance and what are the business drivers around the growth of hyperscale datacentres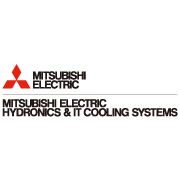 Leonardo Favero, IT Cooling Segment Sales Director, Mitsubishi Electric Hydronics

15:10 - 15:30
The Future of Cloud Providers and Vendor Solutions
Cloud Services are said to be the engine for future developments, what is the involvement of cloud providers in delivering the same?
Product value creation and Vendor performance, are they the base of differentiation?
Accelerators, Innovators, Challengers and Emerging Players, how do these parameters help drawing decisions for businesses?
15:30 - 16:10
Panel Discussion: Future proofing your Datacentre – Mapping out a game plan for IT professionals to help them navigate for a better tomorrow
Meeting the growing demands within datacentres and protecting the inside out
Harnessing the power of Software-defined Datacentre
Power, space and capability – evaluating your Datacentres' expansion capacity
Firewalls, encryption and private, password-protected servers - keeping the online threats at bay

Aftab Hameed Khan, Head of IT Infrastructure & Service Delivery, IMG World of Adventure
Hanin Mohamed AlMuhallabi, Head of Technical Infrastructure Section, Sharjah Roads and Transport Authority
Krishan Kant Srivastava, Head of IT Infrastructure, Operations & Application, Landmark Hospitality
Mazen Mohammed Muzhir, Head of IT Infrastructure, Operations & IT Security, Abu Dhabi City Municipality
Rajendra Srivastava, Head of IT Infrastructure, IFFCO Group of Companies
Safdar Zaman, Head Of IT Strategy and Governance, Nakheel PJSC

16:20 - 16:50
REFRESHMENTS & VISIT TO NETWORKING LOUNGE
09:00 - 09:50
NETWORKING & MORNING REFRESHMENTS
10:00 - 10:20
Are Colocation Datacentres on the Rise?
In-House Datacentre Management VS Datacentre Colocation
Factors IT Directors must consider before moving their data to co-located data facility
What's Next for Datacentre Colocation
10:20 - 10:40
From Cost center to a profit center - a digital transformation story
How cloud impacts the value of IT
Cloud empowered value propositions
Unlocking new potentials

Rami Al-Haddad, Group CIO, National Aviation Services (NAS), Kuwait

10:40 - 11:00
Need for Speed: 5G and its Impact on Future Datacentres
Preparation, challenges and potential
Do CIOs really do need to be planning now?
A detailed look into the role of the datacentre in the 5G ecosystem
11:00 - 11:30
NETWORKING COFFEE BREAK & VISIT TO NETWORKING LOUNGE
11:30 - 11:50
Powering Up the next generation Datacentres
Efficiency, Reliability and Life-time Cost of Using DC Technology
Datacentres as Energy Hub to the grid

Abdullah Alharbi, Supervisor Corporate Data Center, Saudi Aramco

11:50 - 12:30
Panel Discussion: Will AI and Cloud kill jobs or create new jobs? Fact or Fiction.

Life after cloud – are companies moving datacentre workloads to cloud?
Why IT Professionals and datacentre technicians should reskill and skill up to familiarize with cloud products
Balancing job loss in datacentres due to AI versus meeting the number of increased jobs in the AI industry

Amani Mahmood Mohd Saeed AlJassmi, IT Director, Dubai Health Authority
Elham AL Shehhi, Head of Networks & Infrastructure Section, Sharjah Economic Development Department
Faisal Ali, Group Chief Information Officer, Gargash
Hala Alhashmi , Head of IT, Sharjah National Oil Corporation
Hariprasad Chede, Chief Information Security Officer, National Bank of Fujairah
Mohamad Easawy, Digital & IT Strategist, Head of IT Excellence & Innovation, Dubai Customs

12:30 - 13:10
Panel Discussion: The Preference of the Industry - Cloud or Datacentre?
With digital transformation driving industries today, what technology supports the industry best to achieve set goals?
With cloud taking the region by storm, which is the best-suited cloud for the industry?
Will datacentres thrive in the region given the digital boom?
How is the Datacentres less prone to cybercrimes compared to Cloud?

Amer Sharaf, Director of Compliance Support and Alliances, Dubai Electronic Security Center
Anshul Srivastav, Chief Information Officer & Digital Officer, Union Insurance
Jayesh Maganlal , Head of IT Infrastructure, Cloud & Operations, Majid Al Futtaim Properties
Satyan Abraham, Director, ICT DXB Entertainments (Dubai Parks and Resorts)
Shafik Hasna, Senior IT expert, Ministry of Economy
Thrishan Padayachi, Head of Cloud, Careem

13:10 - 13:20
PRIZE DRAW & MC CLOSES
13:20 - 14:00
NETWORKING LUNCH & VISIT TO NETWORKING LOUNGE
Agenda is subject to change